September 17, 2021 | Vol. 21-22, No. 2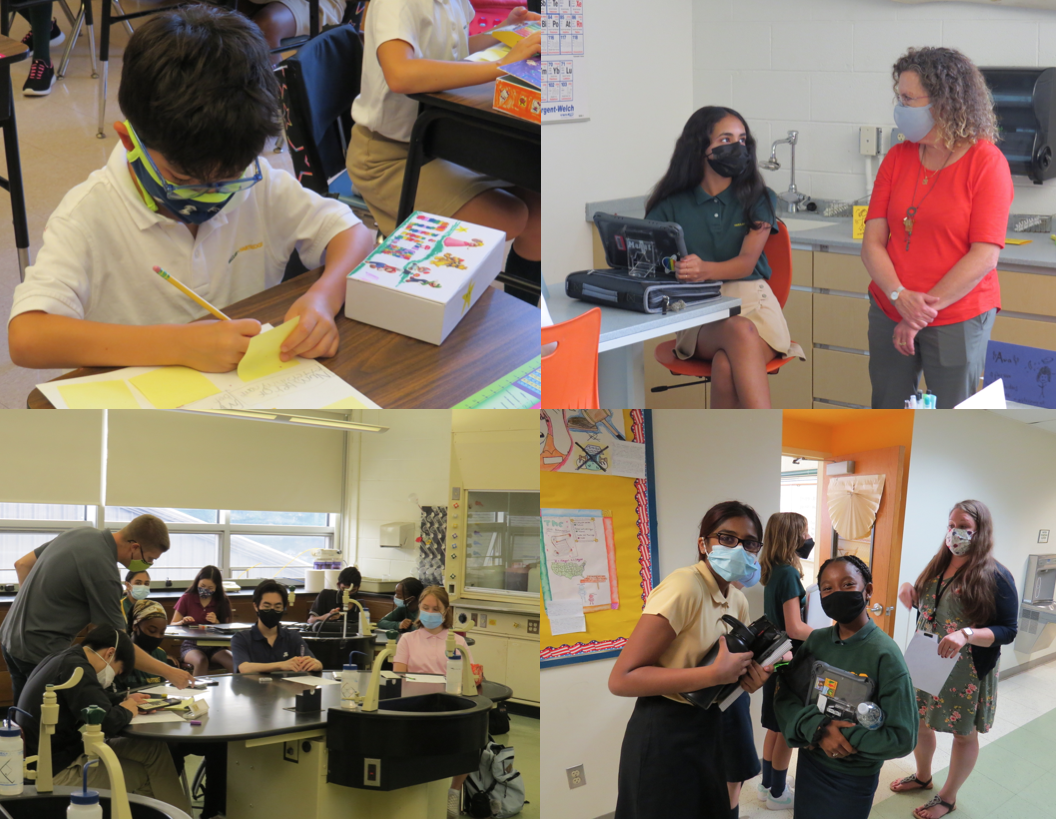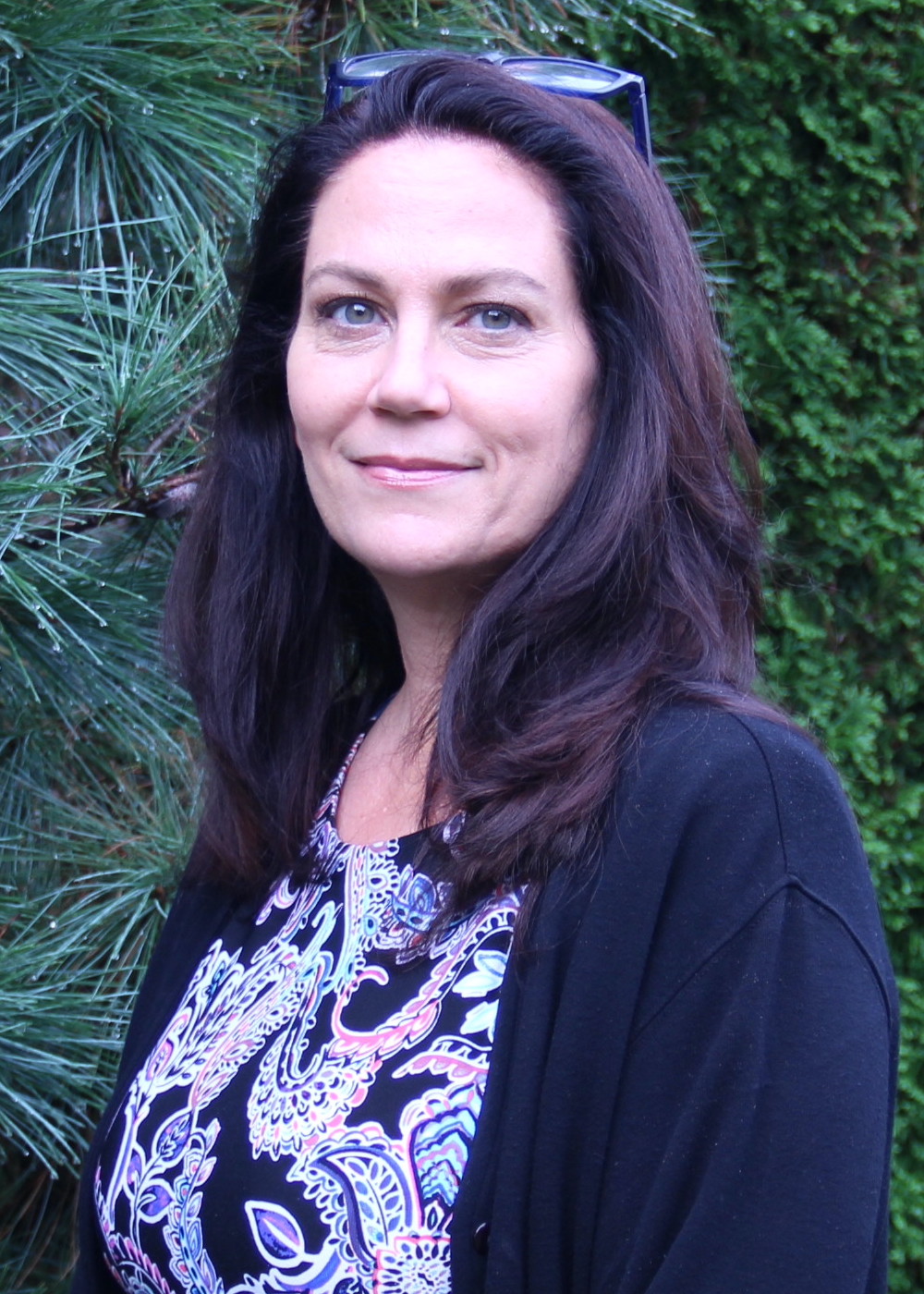 A MESSAGE FROM OUR
ASSOCIATE HEAD OF SCHOOL
Dr. Corinna Crafton, Associate Head of School for Curriculum and Instruction, offers an optimistic look ahead to the new school year in the first post of her new blog, A View from the Frontier. Below is an excerpt:
Welcome to the frontier of a new school year! Although I have experienced decades of school openings, each year feels distinct and unique. What could be more exciting than the promise of discovery that accompanies the start of the new school year? September arrives brimming with opportunities to be brave and bold as we join with students and families to begin the next step in each individual student's educational journey. I am honored to be part of this community of learners which inspires and encourages everyone, student and teacher alike, to face the frontier with hope and optimism.
UPCOMING CALENDAR SAVE-THE-DATES
The Wardlaw+Hartridge School has updated the calendar. Below are some key upcoming dates to mark in the early weeks of the 2021-2022 school year.
Monday, Sept. 20 – Parents' Association Welcome Meeting (Virtual) – 7 p.m. - Visit link below to join the meeting:
https://us02web.zoom.us/j/88908003233?pwd=Ty9qRE5rOTJFRUp0VGYwSndsOUxhQT09
Tuesday, Sept. 21 – Board of Trustees Meeting (Virtual) – 7 p.m.
Thursday, Sept. 23 – Lower School Back to School Night (Virtual) – 7 p.m.
Tuesday, Sept. 28 – Lower School Pictures – School Day
Tuesday, Sept. 28 – Middle School Back to School Night (Virtual) – 7 p.m.
Wednesday, Sept. 29 – Middle School Pictures – School Day
Thursday, Sept. 30 – Upper School Pictures – School Day
Tuesday, Oct. 5 – Upper School Back to School Night (Virtual) – 7 p.m.
SCENES FROM WELCOME BACK BARBECUE
Students, parents, faculty and staff kicked off the new school year in style at the annual Welcome Back Barbecue on Monday, Sept. 13. The event was run by the Admission Office, which welcomed and greeted nearly 400 guests and provided t-shirts for all new students.
Sage Dining Services provided a wonderful menu that included many picnic favorites and snacks. Members of the Board of Trustees, Parents' Association and Booster Club introduced themselves to new members of the W+H community and enjoyed a happy reunion with old friends. A balloon artist and boardwalk style games entertained the kids.
MIDDLE SCHOOL STUDENTS EYE ELECTIVES
Middle School students explored a variety of electives during this week's Electives Tasting Rotation. The robust list of extracurricular offerings includes Art, Chess, Film Forum, Newscast, Origami, Robotics, Scrapbooking, Literary Magazine, Newspaper and STEM.
Students selected four electives of interest to them and met with the advisors in each of those offerings to learn more about the various programs. There were four 45-minute blocks on Wednesday during which students became familiar with their four choices. After attending classes early in the afternoon, all Middle School students participated in a full division event – Fitness Fun – on the turf fields.
SAGE PROVIDES FOOD SERVICE GUIDELINES
Sage Dining Services is prepared to follow up on a safe and successful year navigating COVID conditions with another solid plan for 2021-2022. Chef Anibal Rodriguez and his staff are committed to providing variety and favorites, along with seasonal ingredients, themed offerings and build-your-own options in a safe setting.
CLAIRE LU '24 CAPTURES GOLF TITLE
W+H sophomore Claire Lu '24 played three solid rounds to prevail in the AJGA (American Junior Golf Association) tournament at Normanside Golf Club in Albany, NY earlier this month.
Claire opened the tourney with a 2-under par round of 68 to take the lead, but fell a stroke behind after a 4-over par 74. She repeated her stellar opening round performance with another 2-under par 68 to win the title with an even par overall score.
UPPER SCHOOL ATHLETES OF THE WEEK
Karl Miran, Athletic Director, announced the first Upper School Athletes of the Week of the 2021-2022 school year. Congratulations to soccer player Angelina Vargas '23 and tennis player Naischa Puri '23.
Angelina scored two goals in the season opener at JFK, leading the Rams to a 3-0 victory. On Saturday, she scored all five goals in the home opener, a 5-1 win over Carteret.
Naischa is playing varsity singles for the first time on the girls' tennis team. In her pivotal position at third singles, she has not dropped a set in her first three regular season matches. She also had a straight-set win at second singles in a pre-season scrimmage.
From the W+H Parents' Association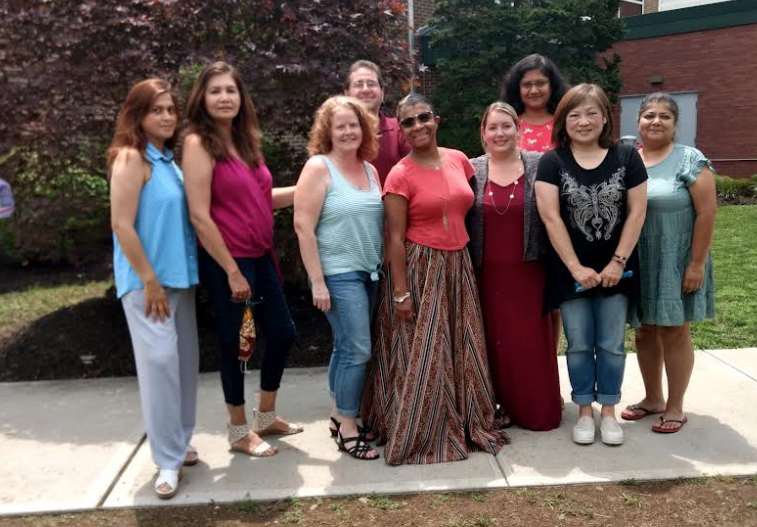 JOIN US FOR OUR FIRST MEETING - MONDAY, SEPT. 20 @ 7 PM
We hope everyone is enjoying their first week of school! It has been so wonderful meeting so many of you already and we cannot wait to meet more of you.
Our first meeting of the school year will be held via Zoom on Monday, Sept. 20 at 7 p.m.
To join, please go to:
https://us02web.zoom.us/j/88908003233?pwd=Ty9qRE5rOTJFRUp0VGYwSndsOUxhQT09
Meeting ID: 889 0800 3233
Passcode: 552281
We have begun planning for Fall Fair on Saturday, October 9, so please mark your calendars.
Also beginning in October will be our monthly dinner options! Each month and on special occasions you will have the opportunity to buy a great family meal at an amazing price, all made by our wonderful school chef and staff – stay tuned!
Thank you to all who have emailed us their availability and interests.
If you have not filled out your volunteer form yet, please visit our volunteer link and let us know how you are interested in helping, including class parents, event volunteering and more.
We cannot wait to meet each and every one of you and please make sure to stay up to date with us on social media!
Sincerely,
The WHPA