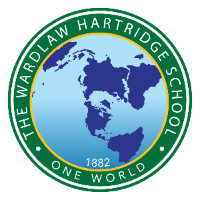 From the Office of Admission
Learn more about how The Wardlaw+Hartridge School prepares students for college and beyond: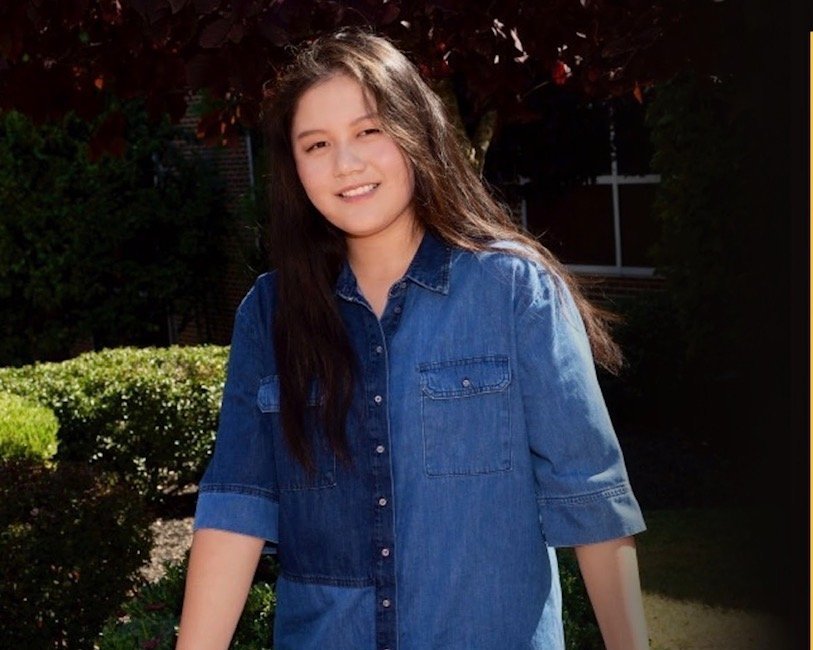 Do you see yourself as a college scholar?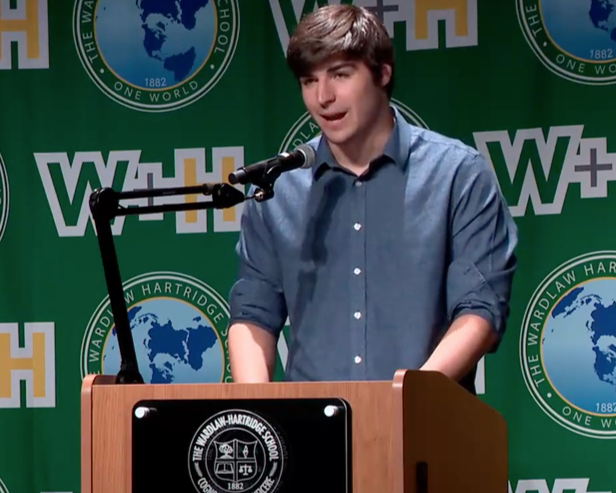 Do you see yourself speaking confidently?
Do you see yourself playing NCAA sports?
Sarah Honan, Associate Director of College Counseling, is one of the W+H team members who works with students as they prepare for and apply to college. She shared some thoughts about college counseling in 2020:
"Some of the changes brought about by the pandemic have been incredibly positive, even overdue, allowing students from all over the country to connect with schools in meaningful ways they may not have been able to in the past when restricted by time or money. ...However, amidst all the shuffle and chaos, one thing about college admissions has not changed: the way we approach the process."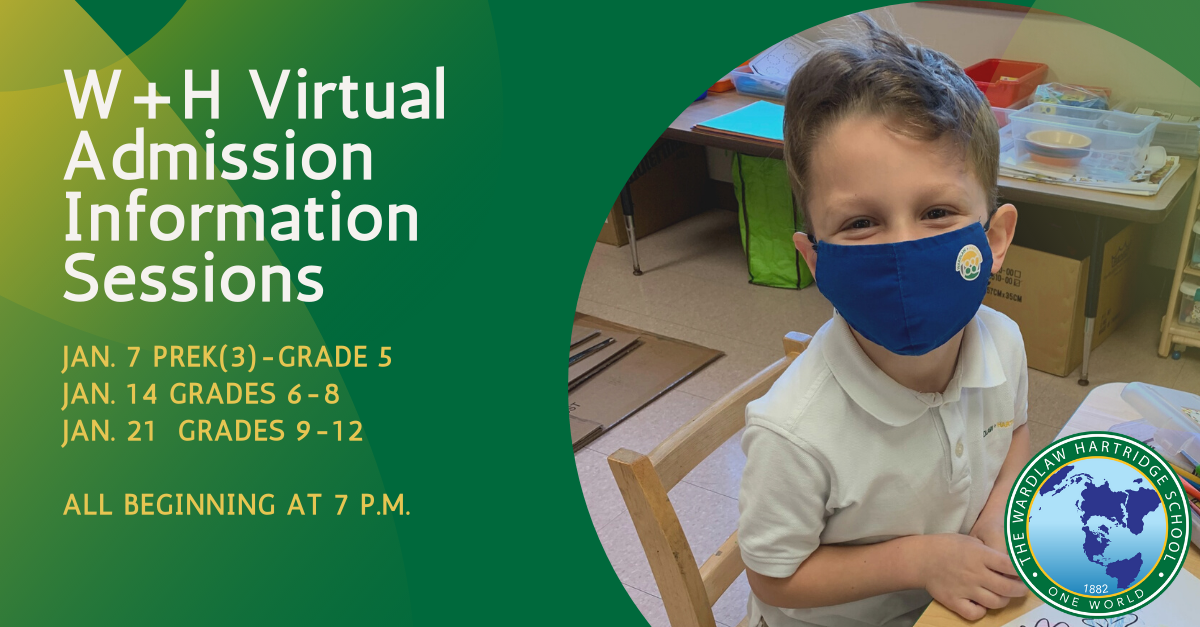 MARK YOUR CALENDAR
Join us for one of our Virtual Admission Information Sessions in January at 7 p.m. on Thursday, Jan. 7 for Prek(3)-Grade 5; Jan. 14 for Grades 6-8 or Jan. 21 for Grades 9-12. Hear from our administrators and teachers, learn more about our innovative, dynamic and supportive learning environment and get all of the details about the application process. Click the RSVP link below and select which session you would like to attend. We look forward to seeing you!
Middle School Students Explore Aerodynamics in STEM Workshop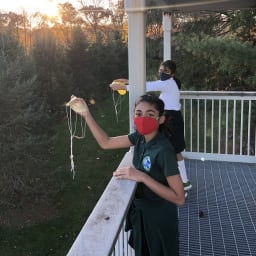 The Middle School offered abbreviated two-day after school STEM workshops focused on aerodynamics in the first two weeks of November. Under the guidance of Mrs. Andrea Barnett, Middle School science teacher and Science Department Co-Chair, pondered the question of how the program could offer a hands-on STEM program that would be safe during the pandemic and accessible to both remote and present learners. The answer came from the sky!
"Aerodynamics allows us the opportunity to solve problems with simple accessible materials and to be socially distant outside," Mrs. Barnett said.
We are still accepting applications for some grades for the 2020-2021 school year. Middle School grades (6-8) are now full but there are some spaces still available in Lower (PreK-Grade 5) and Upper (Grades 9-11) classes. We have both in-person learning and distance learning options for families. Please use the new Application Fee Discount Code when applying. Use the code WHEMA for a $40 savings on the application fee.
Please note our first ISEE testing date for 2021 is Jan. 9.
See full calendar of dates here.
Your child can opt to take the ISEE at home as well,
Our very best to you and your family during the holidays,
Gerard Gonnella
Director of Admission
Ana De León
Associate Director of Admission for PK-8
Bernadette Lambertsen
Admission Administrative Assistant
Admission Office📞 : 908-754-1882, Ext. 155

©2020 | The Wardlaw+Hartridge School
1295 Inman Avenue, Edison, New Jersey 08820
908-754-1882